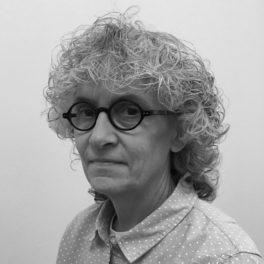 Marnie Wedlake is a faculty member in the School of Health Studies at The University of Western Ontario, a Registered Psychotherapist, and an ex-mental patient. In the early 1990's she spent about 4 years embedded deeply in the mental health system. In 1994 Marnie extricated herself from the system, and out of necessity she created her own 'rehab' program, which started with volunteer work and then a master's degree. She started working full-time again, and went on to do her PhD.
Marnie believes most people share a fundamental desire to experience a greater sense of overall wellbeing, and that this not created or maintained through processes and systems that medicalize and pathologize how we cope with our burdens, traumas and adversities. Marnie is convinced that wellbeing is a fundamental state that is available to all people. In this regard, she feels 'modern' mental health care has lost its way.
Both professionally and academically, the philosophy that guides Marnie is perhaps best captured by her tagline: 'Wellbeing is not prescribed. It is created. With ownership and intention.'
Have questions or comments for us?
Want to share an idea for a feature, an article, or an interview?
We want to hear from you!