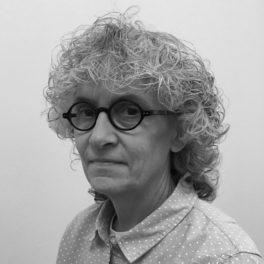 Marnie Wedlake, Co-Editor
Marnie Wedlake is a faculty member in the School of Health Studies at The University of Western Ontario, a Registered Psychotherapist, and an ex-mental patient. In the early 1990's she spent about 4 years embedded deeply in the mental health system. In 1994 Marnie extricated herself from the system, and out of necessity she created her own 'rehab' program, which started with volunteer work and then a master's degree. She started working full-time again, and went on to do her PhD.
Marnie believes most people share a fundamental desire to experience a greater sense of overall wellbeing, and that this not created or maintained through processes and systems that medicalize and pathologize how we cope with our burdens, traumas and adversities. Marnie is convinced that wellbeing is a fundamental state that is available to all people. In this regard, she feels 'modern' mental health care has lost its way.
Both professionally and academically, the philosophy that guides Marnie is perhaps best captured by her tagline: 'Wellbeing is not prescribed. It is created. With ownership and intention.'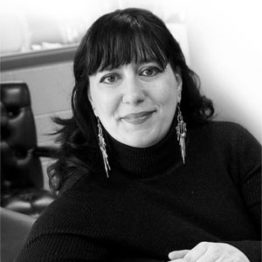 Lucy works as an advocate promoting the rights of mental health service users/survivors in an independent service user rights-based organization in Toronto, Canada.
For over two decades, Lucy has worked as a community activist and advocate promoting the rights of mental health service users/survivors, as well as encouraging critical analysis about service user inclusion in the mental health sector. She has developed education curriculum for many stakeholders including psychiatry residents at the University of Toronto. She has written a number of articles, blogs and is co-editor of Madness Violence and Power: A Critical Collection as well as to a special edition of the Journal of Ethics and Mental Health.
Lucy is Azorean-Portuguese and speaks both English and Portuguese. Her work stems from, and is informed heavily by personal experiences growing up in a working-class, immigrant family.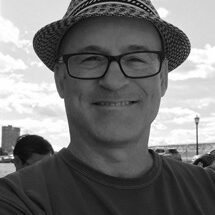 Glen Manery, Editorial Team Member
Glen was born and raised in a quiet Canadian suburb. One might say it was a WEIRD culture: Western, Educated, Industrialized, Rich, And Democratic.  He has always been interested in how people think and act and feel.  He studied psychology at university, took a particular interest in social psychology and, for his thesis, focused on how power influences human behaviour. He worked for many years in a group home with teenagers and young adults before getting his Master's in counselling psychology, focusing on racism for his Masters thesis.  He now works as an elementary school counsellor.  He is concerned by the rise of individualization and medicalization of human distress and how it distracts us from social, political and economic causes of suffering.  The more he learns, the more he sees how little he knows.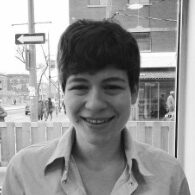 Eva Cupchik, Editorial Team Member
Eva Cupchik did her PhD in Theory and Criticism at Western University. She is queer/Jewish identified and a strong ally to Indigenous and trans (gender variant) communities. She maintains activist engagements with communities through writing groups and solidarity movements. Eva is also a survivor of the mental health industrial complex and she hopes to support folks who are cultivating healthy pathways on their healing journeys. Eva teaches at Western.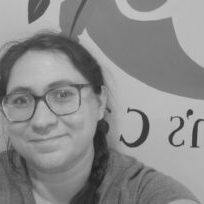 Shaunessy McKay, Editorial Team Member
Shaunessy M. McKay is a Mi'kmaq woman from Natoaganeg First Nation in New Brunswick. She holds a bachelor degree in English Literature and an honors in Native Studies from St. Thomas University in Fredericton, New Brunswick, and is currently adding an honours in philosophy there. She is a single mother who homeschools her sons, Tyler and Alexander, and she owns a small cafe on her reserve. She is, with Roland Chrisjohn, co-author of Dying to Please You: Indigenous Suicide in Contemporary Canada, and is at work with Roland on their next book, '…and Indians, too:' Indigenous Peoples and the Canadian Form of Racism, which they are hoping to complete soon.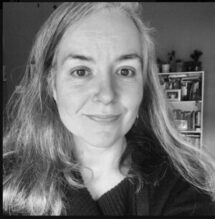 Andrea White, Editorial Team Member
Andrea White is a PhD student in the Social Dimensions of Health at the University of Victoria. She was the lead organizer for Mad Pride on the Rock in St John's, Newfoundland from 2016-2020 and organized events that supported and celebrated mad culture and empowerment including arts markets, and a zine. She plans to research the history of mental patient liberation in Vancouver, and is involved in efforts to create user led spaces for people experiencing distress and/or extreme states.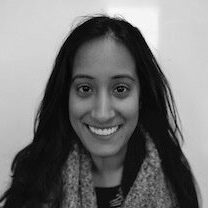 Nav Grewal, Editorial Team Member
Nav Grewal is currently a User Researcher in the tech space, but is very passionate about mental health advocacy & understanding the impacts of mental health institutions. She spent her early twenties in and out of mental health institutions and realized she needed to understand what those experiences meant to her. Her greatest form of therapy was documenting her experience through her Master's Thesis at York University.
Nav strongly believes that understanding mental health experiences means understanding the lived realities of people, and not just understanding past experiences through the lens of psychoanalysis. She also strongly advocates for decolonizing psychiatric spaces of care, and creating spaces for people of colour to share their experience with mental health systems.
The Mad In Canada Editorial Team includes other members.
We're from different parts of Canada, and we perform a variety of functions, including website maintenance, copy editing, answering emails, vetting comments.
Have questions or comments for us?
Want to share an idea for a feature, an article, or an interview?
We want to hear from you!