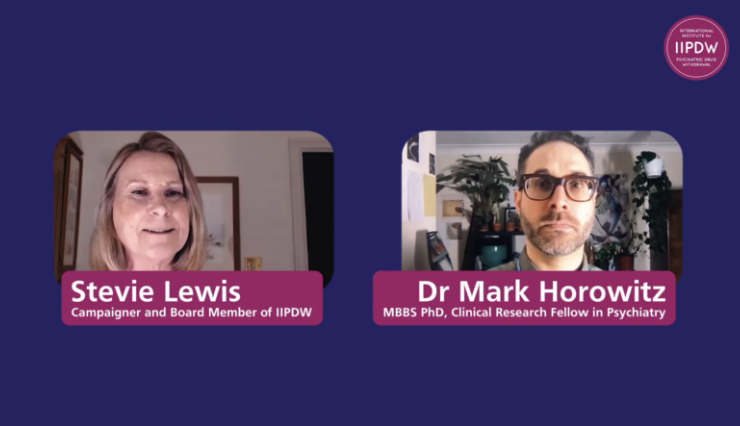 The International Institute for Psychiatric Drug Withdrawal has released a new video: 'Antidepressant Withdrawal Syndrome & its Management"
From the IIPDW:
Stevie Lewis is a campaigner and board member of IIPDW. She took an SSRI for 17 years, the majority of which was spent trying and failing to stop because the withdrawal effects were so severe.
Mark Horowitz is an Associate of IIPDW, a Clinical Research Fellow in psychiatry at University College London and North East London NHS Foundation Trust. He has a PhD in the neurobiology of antidepressants from the Institute of Psychiatry, Psychology and Neuroscience at King's College London. He has published articles on safe tapering in Lancet Psychiatry and authored the Royal College of Psychiatry guidance on stopping antidepressants. He has lived experience of this process.