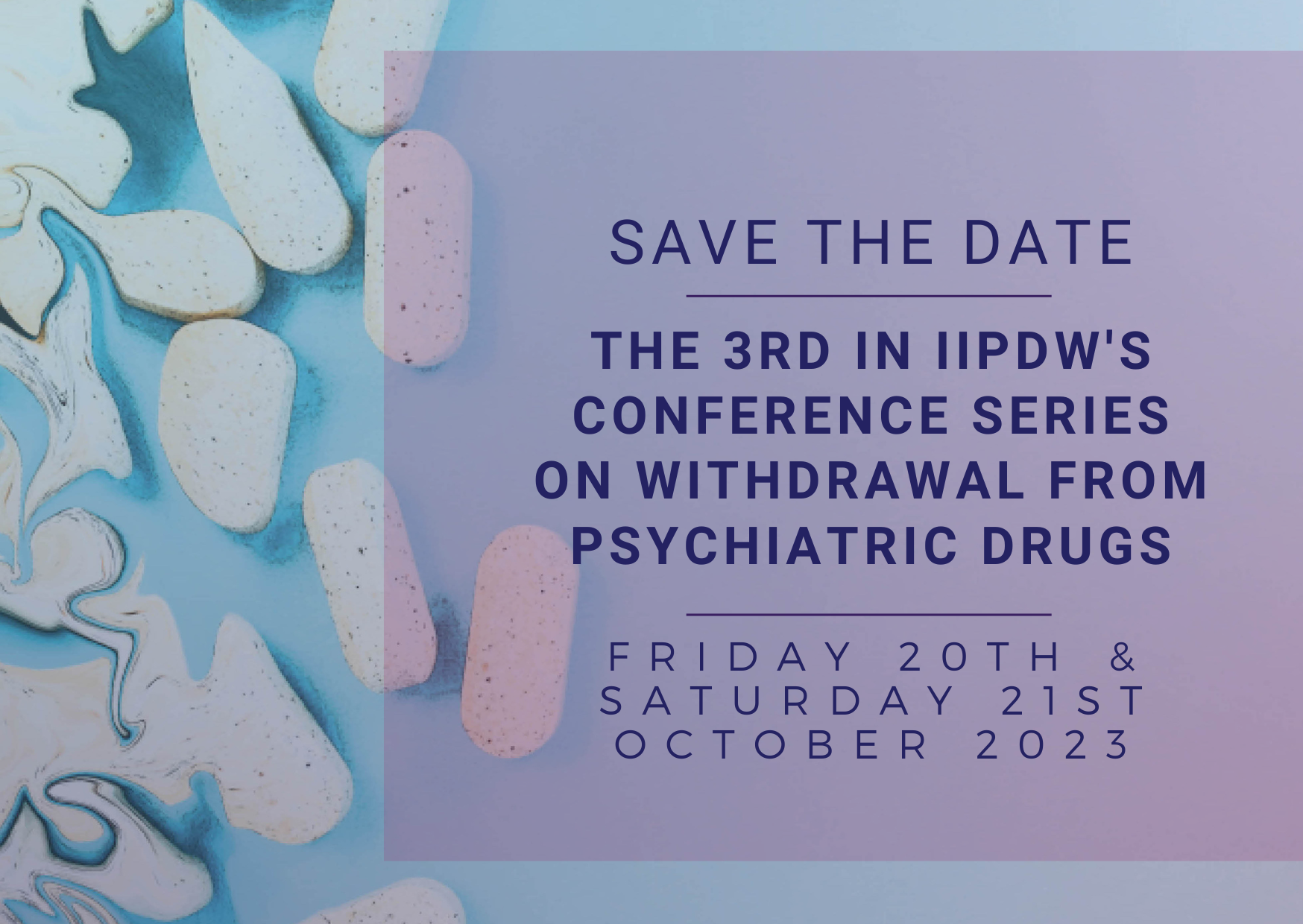 Save the Date!
On Friday October 20th and Saturday October 21st, the International Institute for Psychiatric Drug Withdrawal will hold its 3rd conference on withdrawal from psychiatric drugs.
Featured speakers will present from a variety of perspectives including lived experience and professional.
IIPDW exists to support the process of reducing and withdrawing from psychiatric drugs through practice, education and training.